Grilling Guide
Grilling bison can seem tricky at first. It has lower fat content than beef, so it's important not to overcook it. Check out our helpful tips below, as well as a grilling guide with approximate cook times (depending on both the thickness of the cut and how you like your steak). All cook times are based on a charcoal or gas grill, preheated to medium-high heat. To ensure precise cooking to your desired level of "doneness," we also recommend utilizing a meat thermometer.
Helpful Hints for Bison Steaks
Prior to grilling, let steaks come up to room temperature.
For good cooking, preheat the broiler or grill at least 5 mins before you broil or grill a steak.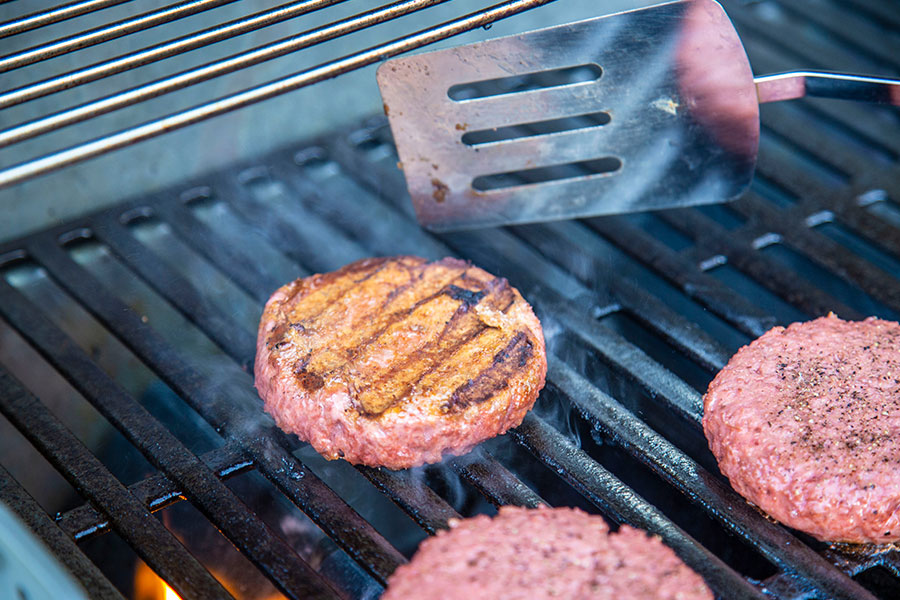 Use long-handled tongs to turn steaks on the grill. A fork will pierce the meat and allow the flavorful juices to escape.
Steaks thinner than 3/4 inches thick are not recommended for barbecuing or broiling.
Which Steaks Are Best For Grilling?
Steaks recommended for grilling/barbecuing include Rib Eye, T-Bone, New York Strips, Flat Irons, Flanks, and Sirloin.
Less tender cuts of buffalo steaks are not recommended for grilling unless they have been marinated.
Bison Steak Cook Times
Cooking time is important in order not to overcook your steaks. Total cooking time will depend on the thickness of the steaks.
Thickness

Doneness

Side 1
Side 2

3/4 in

Rare
2.5 min
2.5 min

Medium Rare

3 min
3min

Medium

3.5 min
3.5 min
1 in
Rare
4 min
3 min

Medium Rare

5 min
4.5 min

Medium

6 min
5 min
1.5 in
Rare
6 min
5 min

Medium Rare

7 min
6.5 min

Medium

8 min
8 min
2 in
Rare
9 min
8 min

Medium Rare

10 min
9.5 min

Medium

11.5 min
11 min
Bison Burger Cook Times
| Doneness | Side 1 | Side 2 |
| --- | --- | --- |
| Medium | 4 min | 4 min |
| Medium Well | 5 min | 4 min |